You have spent the time and money setting up your Shopify store, and you're ready to go!
But there's still more to do before you put your feet up with a cup of tea. You must have to optimize your site on top of the SERPs so that people can easily find you on Google.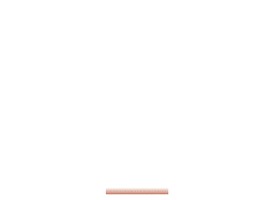 Rising to the top of Google rankings is not easy, but you can do it with some clever SEO tricks, which we will discuss in this blog.
Shopify SEO overview:
For those new to SEO and running their own Shopify store, let's dive deeper into the topic of what is SEO exactly and why you need it?
SEO stands for "search engine optimization" and it is the process of improving the quality and quantity of visitors to your Shopify store from organic search engines such as Google. It helps you to:
Determining how trustworthy your website is by ensuring you have good content on it
Which in turn will improve your click-through rates
It also reduces your website's bounce rate by increasing the conversion rate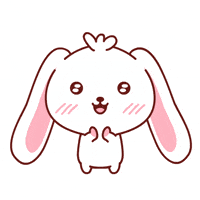 Ultimately, good SEO will lead you to more customers, sales and profit.
Shopify SEO tips for fast ranking:
1: Optimize Your Shopify Site Structure
The way you organize your content on a Shopify site is crucial to search engine optimization success. When shoppers can find what they need quickly, they tend to spend more time browsing the website and seeing more pages shown in studies to help with ranking.
An SEO-friendly, simple site structure might look something like this:
You can see from the diagram that your products are only a couple of clicks away from your homepage, making it easy and fast for shoppers to find what they're looking for. It's also an easy way for search engines to crawl through your Shopify site!
In addition to product and category pages, your site is your storefront. Without an About page, customers won't get a feel for the business they're about to purchase. That's why about page is very important for any business.
More importantly, any eCommerce store should include a search box because when visitors find information too difficult to navigate, they'll drop off quickly without making purchases - but using one makes navigation easier!
2: Boost Your Shopify Store's Speed
Search engines give preference to fast-loading websites. You can increase your Shopify store's speed by:
Using compression tools to reduce image sizes.
Using web-safe fonts such as Arial, Helvetica, Courier New, and Courier, etc
Keep external scripts or custom codes to a minimum.
3: Activate SSL Certificate
Did you know that SSL certificates are necessary for e-commerce because they help encrypt data sent between a website and its user? The process of establishing an HTTPS connection is quite simple.
Here's what you need to do:
Log in to the Shopify dashboard, and go to Sales Channels > Online Store > Domains
In your domain settings, choose "Yes" under Enable Secure Connection (HTTPS), and boom!
4: Verify Your Store With Google and Bing
To verify your store with Google and Bing, you must:
Online Stores > Themes > Action> Edit Code> Layout> theme.liquid
In the online code editor, paste your generated codes on a blank line directly below the opening <head> tag and click Save.
Clicking Verify on Bing and Google will lead you to the next step, simply follow the on-screen instructions.
5: Submit Your XML Sitemap in Google Search Console
To let Google know and crawl your sitemap, you need to submit your XML sitemap in Google Search Console, to do so, go to domain.com/sitemap.xml, copy your URL, Go to Google Search Console > Sitemaps (on the left side of the page) and add the URL there.
6: Identify Your keywords
Keywords are the building blocks of SEO, so they're an excellent place to start. Keywords are the words or phrases that a shopper must type into a search engine for your website to display in its results - and it's important to select them wisely!
To pick the right keywords, you can check how to do keyword research or you can use a keyword research tool.
Bonus tip: One of the most powerful SEO strategies for growing your business is to use long-tail keywords in your content
7: Place keywords all in the Right Place
Got your perfect keywords? Great! Here are the seven crucial places to put them, so Google can find and rank you:
Page titles
Meta description
Page headings
Products Description
Page content
Alt text for image and video
URL address
8: Create Internal Link to Your Store
An internal link points to another page on the same website.
To summarize this passage, an Internal Link goes directly to a different page within the site you are currently browsing.
The more connected your website is, the better Google understands you and what you have to offer.
9: Create Backlinks
A backlink is a link from one website to another. It's an off-page optimization strategy that relies on establishing your credibility and trustworthiness. Think of it as word of mouth for SEO!
How do you get backlinks for your store? Click here to get few tips.
10: Encourage Customer Review
Google loves unique content, regular updates, and evidence of high user activity. Customer reviews are a great way to generate more sales by fulfilling each criterion with ease.
That's it! By following these steps from this Shopify SEO guide, you can climb up the search results rankings in no time.